I repeat this. Anyone can have their RIGHT not to get vaccinated. However it is MY RIGHT to only dine-in and shop at places where only the unvaccinated are allowed entry. So, please be reminded of your right which should NOT be more important than my right. Based on examples from most countries with high vaccinations numbers, I am RIGHT and you (the ones who refuse to be vaccinated) are not.
Authorities MUST be strict
If anyone DARES to buy this fake certificate and anyone DARES to sell, please punish both sides and put a stop to this right from the beginning. No point in advise, advise and advise now. In fact enough reminders, enough medias have reported and in fact these unvaccinated people knows, else why are they trying to buy the certificate? The lives of many Malaysians are at stake.
The below is a very good image from TheStar.com.my on this vaccinate certificates.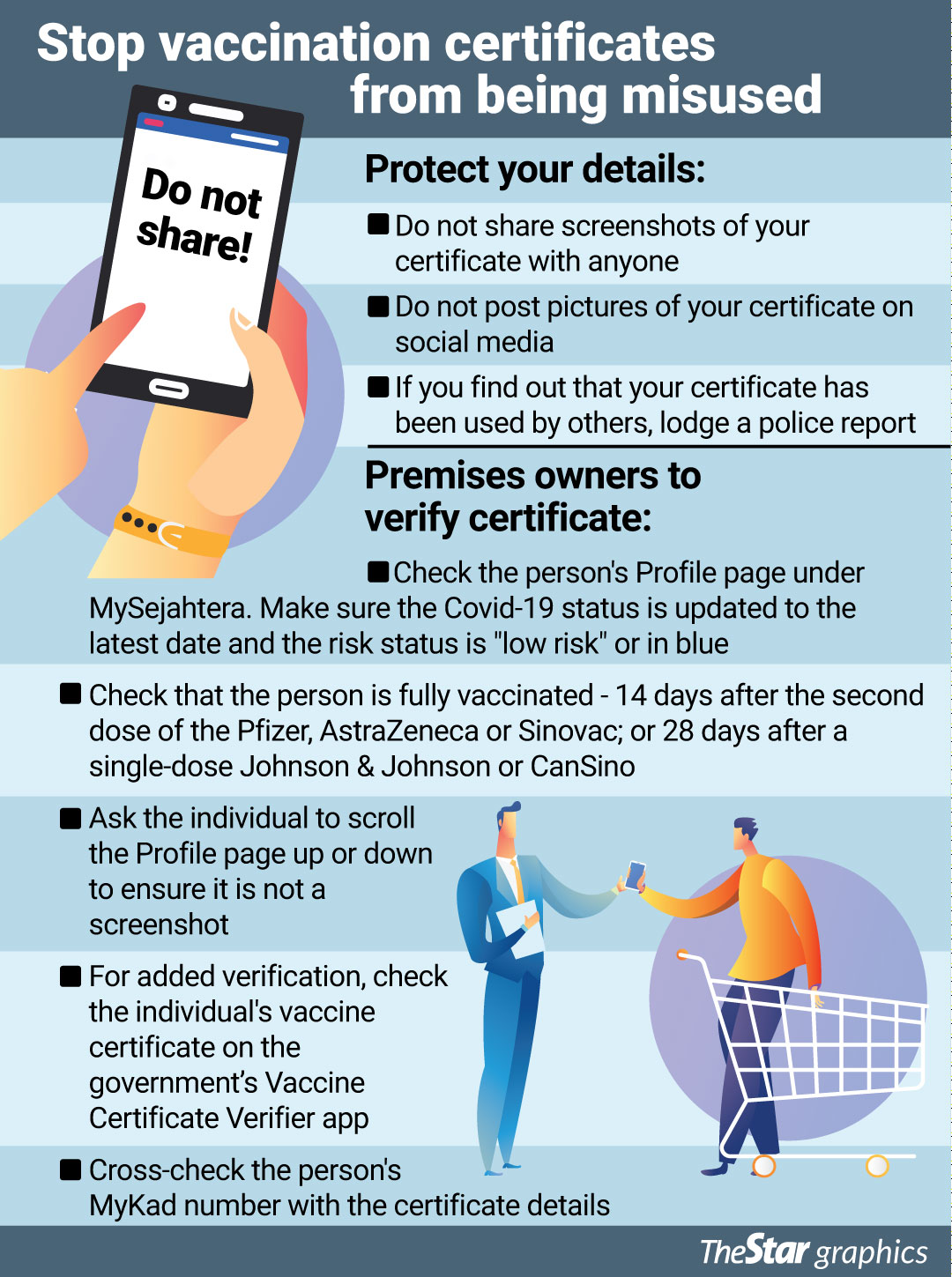 Yes, I would like to enjoy a latte in a cafe but maybe next week
It has been a long time since I last visited my favourite cafe(s). So long until I could not remember when was the date. At the moment, I do not yet feel comfortable to dine-in but next week, if there's an opportunity, I would like to have a latte in a cafe. I do hope that cafe WILL CHECK my Vaccination Certificate thoroughly and properly. Thank you everyone for keeping Malaysia safe. Everyone of us need to play a part too.
Love news like this and more? Sign up for daily investment news updates. Alternatively, Follow me on Telegram here.
Please LIKE kopiandproperty.com FB page to get daily updates about the property market beyond kopiandproperty.com articles. Else, follow me on Twitter here.
Sign up for KopiWeekly. (only once per week of property, finance, investment news and more)
Next suggested article: 92% of infected were not vaccinated