Penang as your Home Sweet Home
[Paid Review] Congratulations. You have reached that stage in life where going to work every morning and coming back every evening is no longer a necessity. You have 'arrived' at a stage to start enjoying life. You may like to brew two cups of coffee and sit at the balcony and watch the sunrise. You may like to include reading a book by the swimming pool as your partner go for a short swim at the swimming pool. It may even just be brisk-walking in the gym while chit-chatting with your friend about the dinner plan for the evening. Just too many choices to choose from the many restaurants nearby your home.  If this is the life you are looking for, then you need to take a look at Grace Residence in Penang, Malaysia.
Why Penang. Here are some reasons?
The food diversity meant that you would never be out of choices to savour. More about this later. Let's look at some of the international awards which Penang has won. How the world looks at Penang and how Penang is compared to all the different places in the world as a great place to live and enjoy.
Travel Awaits says that Penang is the 3rd Best Island in the World and Best in Asia to Retire. They said Penang has multiculturalism, great culinary scene and connectivity to other countries in the region.
International Living says, "The island of Penang, off the coast of Malaysia, has been a firm favorite among savvy expats for decades." International Living is a magazine and website devoted to good-value living, travel, investment and retirement abroad.
Yahoo! says that George Town was 4th among the 8 Great Places to Retire Abroad.
Condé Nast Traveler: Penang was ranked 2nd in the list of 10 Best Places in the World to Retire
CNN: George Town came in at 6th place in the list of 10 Best Places to Retire Abroad
Lonely Planet: Penang was ranked 1st in the list of 8 of the world's culinary hotspots
There are just too many more other international awards which Penang has won but I think you get the idea. Penang is already internationally acknowledged as that place which expats love. Just need to pack up your bags and come over to enjoy all these that matters.
#1  Penang is an island. Batu Ferringhi is where you could enjoy the sun, sea and beach.
#2 Penang is a UNESCO World Heritage City. You will be staying right next to this important historical heritage.
Penang Chew Jetty
Penang Peranakan Mansion
#3 Penang is connected to the world via Penang International Airport, anytime you wish.
Image Source: realbreezetours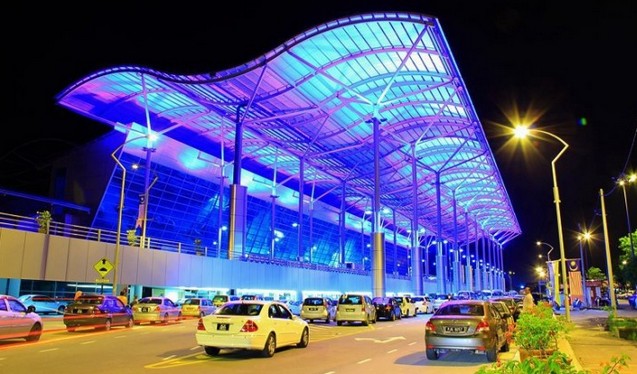 #4 Penang gives you access to all the wonders of Malaysia too.
There are just too many more exciting things to do in Malaysia and Penang can be your base to explore all of them. In fact Penang has direct flights to most major cities in Malaysia and getting to the Penang International Airport will take you no more than 30 minutes if you are staying in Jelutong. There are really not many places in the world where you have access to amazing rainforests, climb the highest peak in ASEAN, world renowned islands and more. In fact, even ASEAN cities are at your doorstep too.
#5 Penang is already a melting pot of cultural diversity today. 
Beyond just Chinese, Malays and Indians, Penang has a large community of expats and continues to welcome even more every passing year. Somehow, when they come, they saw and they stayed. Whether it's British, Japanese, Indonesian or even Taiwanese and Hong Konger, many have called Penang as their home.
Oh yeah, we talked about Penang food diversity earlier. Here are just some of them and they are all super delicious too.
Char Koay Teow
Asam Laksa
Tau Sar Piah
Nasi Lemak
Kueh Pie Tee and Popiah
Oyster Omelette
Otak-Otak
Wantan Mee
Mee Goreng
Chee Cheong Fun
And more… more and more…!
There are many more reasons why Penang won so many awards related to the best place to stay, retire and enjoy. I will leave it to you to explore when you come and visit us. Grace Residence in Jelutong may just be your home to explore Penang and beyond. Read here about The Story of Grace Residence which sponsored this article and arrange for a tour with the friendly sales team for viewing.
Interested to learn about the potential lifestyle if you stay in Grace Residence? Read it here: Grace Residence: There's no place like home sweet home (????????)
If you are interested to secure a viewing appointment below are the contact details:
Address: 1-02-02, Jalan Ahmad Nor, Pusat Perdagangan Nova, 11600, Penang
Call us @ +604 – 282 0577 / +6012 – 421 1376
Email us: info@novamulia.com
Your Home Sweet Home is waiting for you. (image below) Thank you.